The first Mack truck rumbled into the Smoothie King Center on Thursday afternoon, soon to be followed by dozens more, all with one job: Delivering 750 tons of dirt to transform the arena for this weekend's Professional Bull Riders event.
The two-day competition, on Friday and Saturday, marks the organization's return to New Orleans after a 13-year absence. The event will be part of the premier "Unleash the Beast" series and will count toward the the organization's World Finals, which will take place in Fort Worth, Texas, in May.
International attraction
Professional Bull Riders has gone from a tiny bull-riding series in the early 1990s to one that now holds annual contests in the United States, Canada, Mexico, Brazil and Australia. It is regularly broadcast on CBS television and has a strong fan base, both for the riders and the individual bulls, but has lagged in popularity in the South.
Robert Simpson, who is in charge of the event, said its long absence from New Orleans was due to the fact that its last one here wasn't as well-attended as organizers hoped.
"With a rural population in and around New Orleans, as far as Baton Rouge and all the way over, we thought it would be killer and it wasn't," Simpson said.
In fact, bull-riding events all through the South attract smaller crowds than in places such as Madison Square Garden in New York City, where they sell out. Same for Chicago and cities such as Milwaukee and Sacramento, California.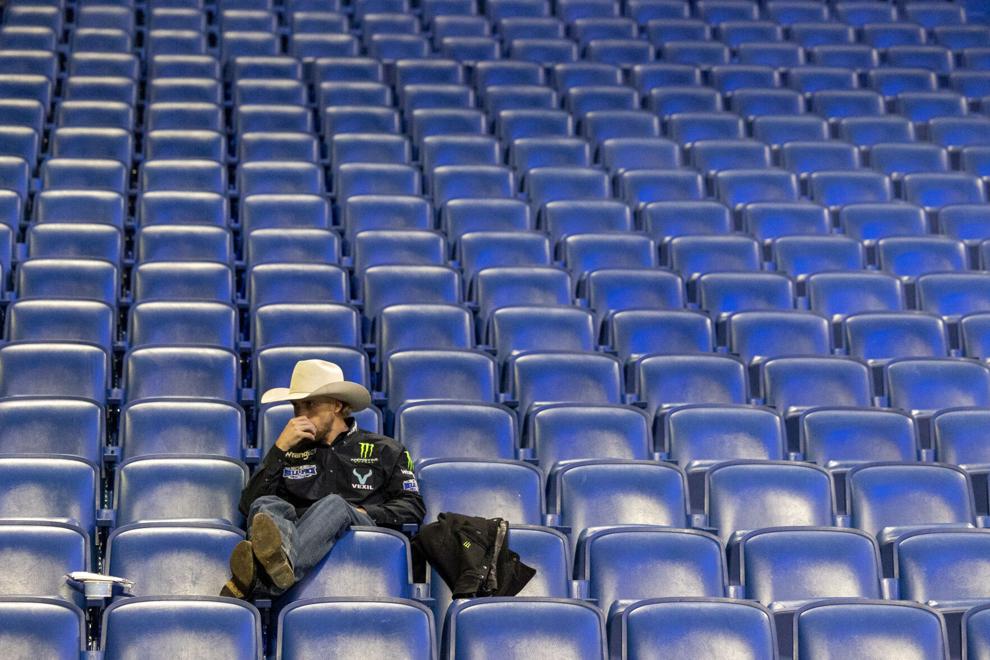 Bull rider Boudreaux Campbell, currently ranked No. 6 in the world, was at the arena Thursday to promote the event. He had just come from a radio interview where he was pressed about whether he expected groupies to show up to see him.
"I said, 'Yeah, for sure, there are going to be some Daisy Dukes out there, but I'm just concentrating on the bull riding," said Campbell, 24, a native of Crockett, Texas.
Why does he think the events do so well up North but less so down South?
"I think it just goes back to there are so many rodeos around this area, from the south coast all the way to Texas and even New Mexico and Arizona, where you could pretty much see a rodeo every day if you wanted to," he said.
Leader board
The top bull rider at present is Brazilian Jose Vitor Leme, who has already won two world championships. 
Fans also have favorites among the bulls, which are judged on their rides, Simpson said. Their rankings also factor into who makes the cut for the World Finals. The top three bulls currently are Dillinger, Bodacious and Bushwacker, all of which were grazing somewhere about an hour outside of New Orleans on Thursday.
"It's the age-old man-versus-beast contest, 150-pound cowboy against 2,000-pound bull, over eight seconds," Simpson said. "The newcomers will be amazed."